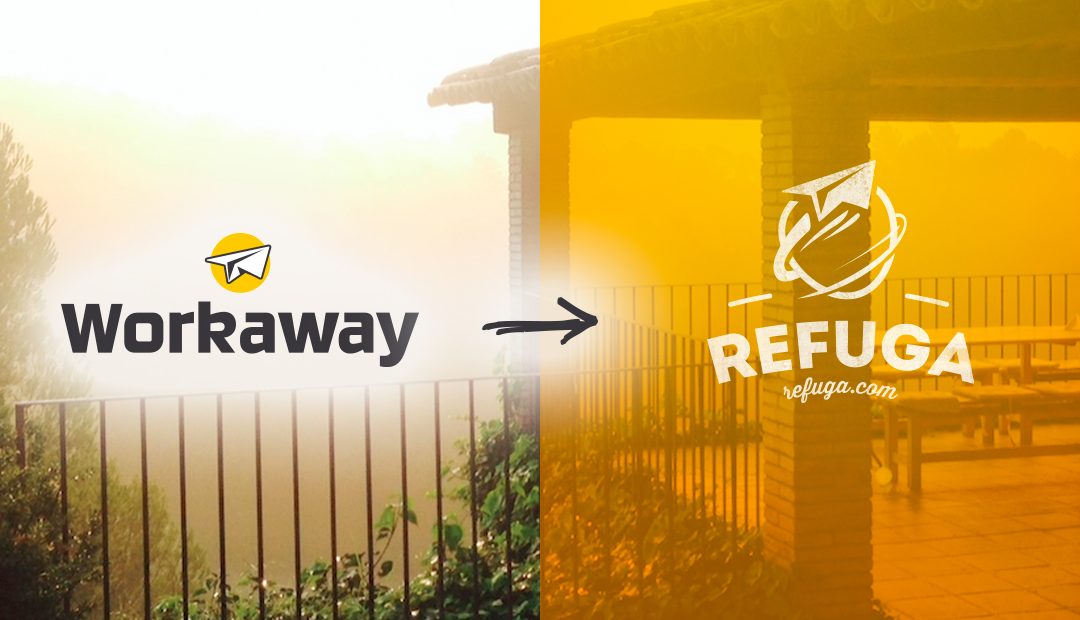 Today we are announcing a name change from "Workaway Camp" to "Refuga".
I'm not gonna take a lot of your time today, but I will just quickly explain why.
Our project got started really spontaneously in Denmark as a blog post on my own blog post. At that time I just wanted to do one trip, I didn't imagine it would become what it is today. Of course I didn't check if there was anything out there with the same name or buy any domains. Two days after someone bought workaway.dk and made an exact copy 🙂
When I wanted to do international trips too, in 2014, I saw that there was something called Workaway.info, so I called both the danish and the international concept for "Workaway Camp". Not a perfect name, but it was okay. The last 6 months, as our projects as grown, I have received emails from people confusing it with Workaway.info and that's not good.
We don't want to take advantage of someone else's brand, we want to be unique and do our own thing. Also I have major respect for the Workaway.info team. Actually the wrote me, because they were experiencing the same things. They spend 13 years building the Workaway brand, but they were so nice, just asking if I could stick to "Workaway Camp" and not also just call it "Workaway". More than fair people, that's for sure.
Why Refuga?
I had the Refuga name and .com for a few years now and I actually used it when we did a Kilimanjaro trip. I asked on my own social media profiles for a name and someone suggested me Refuga, a development of the word "Refugium".
I think the meaning is the same in many languages (it comes from latin), but it means a place of refuge, a place you go to focus, reconnect, relax and work. Across the world you can find Refugiums, where mostly authors, artists and researchers go to work, focus and reconnect. These things align super well with what the whole purpose is of our trips. A combination of actually taking a step forward while also relaxing and reconnecting. It's a perfect name for our project.
Of course a name change is a step back. It will confuse some. But that's just how it is. I'm sure it will be one step back, two steps forward. It's a necessary step and it's much better to do now than in two years. For our project, 2015 is 100% focused on tweaking, testing and getting the concept right. No later than 1st of January 2016 or focus will be on scaling, so a name change had to be done before.
Nothing else really changes, we just updated the logo a bit, to also make that a bit more unique. Overall the name change probably just means the most for me, but I need to feel good with things, because this project is a big part of my life and will be for a long time.
I promised to not take up too much of your time, so let's wrap it up. I hope you all will receive the name well. Back to work, we doing something BIG here 🙂