Sun, summer and work in the wintertime
You can combine beautiful weather with work and networking when you travel with Refuga.
07. November 2023
til 14. November 2023
Up to 18 entrepreneurs, with a shared mindset that knowledge sharing benefits everyone, embark on a journey to Spain. Many of our participants have joined multiple trips and continue to gain valuable experiences, which greatly benefit their budding businesses. We set off at the end of the cold season, trading it for sunshine and warmth, which rejuvenates us.
Internet speed is 300 Mbit.
We have our own chef (from our Barcelona destination) – so, expect delicious food!
Rooms are cozy with space for two in each.
Single rooms can be booked for USD 500.
The house offers many nooks for finding a peaceful workspace.
There's a spacious common hall primarily used for work.
Beautiful garden with palm trees, tables, benches, and loungers.
Are you dreaming of improving your productivity and building strong connections in a unique work environment? Join Refuga's workaway now and experience the ultimate combination of work and networking!
On the Refuga trip, you not only have the opportunity to immerse yourself in your projects but also to experience an exceptional atmosphere that boosts your creativity and motivation. Our dedicated team ensures that all your needs are met so you can focus on what truly matters.
With fast internet, inspiring workspaces, and beautiful surroundings just outside of Barcelona, Refuga is the perfect place to bring your ideas to life. Our participant group consists of entrepreneurs from different backgrounds and experiences, all willing to share their knowledge and provide valuable feedback. You will not only be inspired by their stories but also discover new perspectives and approaches to your own work.
But Refuga is not just about work; it's also about creating lasting connections and building a strong network. Our past participants have found invaluable support and guidance from their fellow travelers. It might be an experienced writer helping you refine your book idea or a successful entrepreneur sharing their growth secrets. At Refuga, the network is the key to success.
We are proud of the positive feedback we've received from our past participants, and many of them return again and again. We love their enthusiasm and the energy they bring to the trip. However, we also want to welcome new entrepreneurs and give them the opportunity to bring their fresh ideas and perspectives to our community. That's why we aim for a maximum of 75% repeat participants, ensuring there's always room for fresh ideas and new connections.
Don't hesitate to take the leap and become part of the Refuga community. Sign up now and turn your dream of writing your own book into reality. We look forward to welcoming you to our inspiring Workation in Tenerife.
One of the things that are important to us when traveling abroad is that new surroundings bring new thoughts and creativity, and another country is very effective in this regard. We prefer places with sunshine and warmth as it energizes the body. This trip will be in the autumn when sunshine and warmth are in short supply in Denmark. Food is also a core value for us. It's important that it's good food and that there's plenty of it. That's why we're bringing our usual chef from Barcelona, Sergio. If you've been with us before, you've probably met him. He's originally from Italy but lives in Barcelona. He makes really good food!
If you have questions, please send an email and book a chat with Lars Lottrup, who is the tour leader.
Daniel tells the following about the trip with Refuga: The feedback I got during the session by the pool was significant. As soon as I got home, I made my first liquidity budget, hired a part time worker, and got a much bigger overview of my growing business. It made me so confident I applied for the Danish version of Shark Tank.
A week in an amazing house in Spain.

Delicious food made by a local cook.

Snacks available to you all day.

Beer and wine with the food.

Pool with a view of the mountains.

Bus from Barcelona airport and back.

Fast speed internet in all parts of the house.

Daily sessions with tips for your business.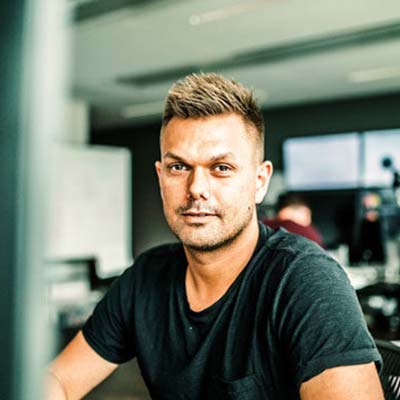 Patrick Teglstrup Rasmussen – Dinero.dk
Of all the conferences, events, and things alike I have participated in Refuga is by far the event I got the most out of especially when it comes to networking. If you need a little push from likeminded people, then go on a trip with Refuga. I can only recommend it and I already look forward to next time!
Patrick Teglstrup Rasmussen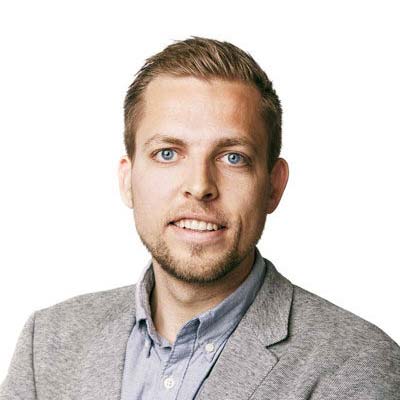 Bo Møller – HTML24.com
I have participated at Refuga once. It was an incredible experience with serious work, football, delicious food and unforgettable bike rides in the mountains.
Bo Møller
HTML24 and Terapeut Booking – terapeutbooking.dk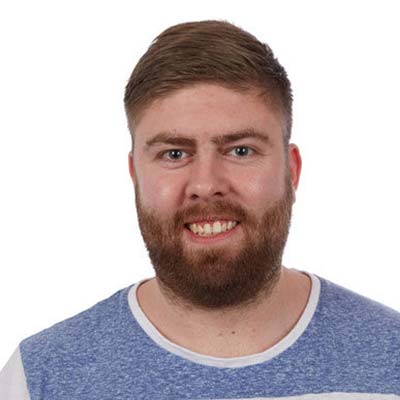 Søren Sieg Jensen – Sinful.dk
I have gone on trips with Refuga 6 times´, and all 6 times have been amazing experiences. Every time I have come home with new unique experiences in my baggage and new acquaintances which have been priceless for both my company and to me personally. The sparring and the network you get on a trip like this is not something you can buy for money other places. I have certainly not been on my last trip!
Søren Sieg Jensen
CykelPartner – Sinful.dk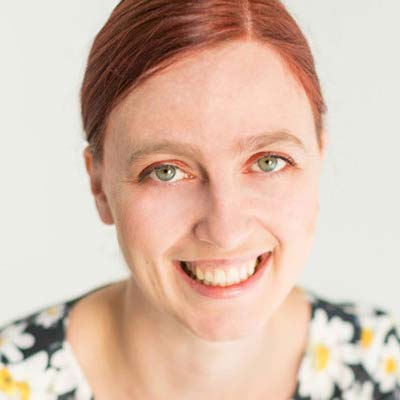 Gitte Wange Olrik – NORU
To go with Refuga has brought my company big value and new possibilities. I have met a group of people who each and everyone have contributed, so that I have been able to progress as a human and company owner. I can warmly recommend a work trip under the sun of the south.
Gitte Wange Olrik
NORU – noru.dk
What does the price cover?
From when we pick you up at the airport until a week later everything is paid for. This includes accommodation and meal allowance
What is not covered is plane ticket to Barcelona, personal shopping, and own activities.
NB: If you choose a later departure or should your flight be delayed so you don't catch the shared transportation you must pay for your own transportation. We will gladly help coordinate your arrangements. With our help the price of a taxi is about 150 euros.
How do we get to the house?
We meet at a café in Barcelona El Prat Airport. Then we take a shared bus to the house located north of Barcelona. The ride is about an hour.
We make sure that you are also returned to the airport in time for you to catch your plane.
What is the accommodation like?
2-4 people sleep in each room. Towels, bed linen and duvets will be provided.
If you have any specific demands or wishes, please write us at hello@refuga.com
What can be expected of the food?
The food is prepared by our local host who is a professional chef. The food will usually consist of delicious local dishes. During the day the participants will have access to snacks and cold drinks. Wine and beer will be served with the dinner, but do not expect unlimited alcohol.
If you have allergies, are vegetarian or have other specific eating preferences you can write it in the comment section of your application.
Is it a requirement that my business has employees?
No, it is not a requirement. The most important this is that your business is in motion. It does not matter if you are a newly start-up or established. On this trip you will get help to evolve your business in a direction which feels right for you. The participants are on different levels and the sizes of the companies vary. They do however have the interest in sharing experiences and helping others in common.
What should I bring?
The most important things to bring are a computer/laptop, an extension cord with a narrow and not round plug, a camera, hiking boots or shoes and of course a positive attitude.
The weather changes from day to day but in general the weather is good. It is hot during the day, but it can get cold in the evening in case we sit outside when we eat. As a result, you should bring a versatile wardrobe.
Are the flight tickets included in the price?
The flight ticket is NOT included in the price. However, everything from the moment we get into the shared bus and until you arrive back at the airport is included in the price.
Where and when do we meet?
We meet at a café in Barcelona "El Prat" Airport. The time will be announced in an email, but often it will be around 2.30 pm.
On the departure day we will be back at the airport at 10.00 am.
The final decision about meeting time will be declared in an email once we have collected everyone's arrival times.
Who participates in a trip like this?
Our participants are a mixed group of people. We have participants who have many employees and others who are only just considering who to hire first. The most important thing is that all the participants share the wish to learn something new and help others. They also know that it will be helpful to get a different perspective on the business from the outside.
Is it a requirement that I am self-employed?
No, we often have participants who are employees. The importent thing is the mindset. That you are openminded and willing to share of your knowledge and help others.
Is it a requirement that I participate in all the activities?
It is not mandatory to participate. We do recommend that you participate in our programmed activities during the week to get the most out of the trip. There will also be loads of time to work, relax, dive into the pool or whatever you feel like in between the planned activities.
Should I prepare and bring anything?
We will let you know in advance what you need to prepare. This could be: What we expect from you and what you can contribute with; a presentation of yourself to the group; consider what kind of challenges you have faced, how you have overcome them and what the consequences of this have been.
We will also make a Facebook group before the trip for all the participants. Here you should make a presentation of yourself and your project. We will send you an email about the group a month before the trip at the latest.
I have more questions – who do I contact?
Please write an email to hello@refuga.com, and we will answer you as fast as we can.
We look forward to hearing from you.
The application for the trip
Your application will be assessed once you have sent it. You can expect to receive an answer within 7 days.
If your application is accepted, you will receive an invoice for a USD 300 deposit. While waiting for the payment your spot will be temporarily reserved for you for 14 days.
The reservation will be final when you pay the invoice. If you fail to pay in time the temporary reservation will disappear. The invoice for the remaining amount missing will be send out two months before the arrival day. Do also remember to check our terms of condition and further information.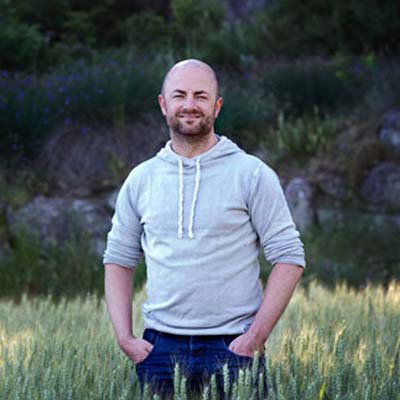 Lars Skjoldby – Skjoldby & Co
I have participated in several networking events as a self-employed person, but the networks I have gained during my 5 Refuga trips to Spain are without comparison the best, strongest, and most valuable networks. Refuga have given me an extra gear. Anyone who knew me before my first trip can confirm this.
Lars Skjoldby
Skjoldby & Co – skjoldby.com
Here you can read what Lars wrote about his  first Refuga trip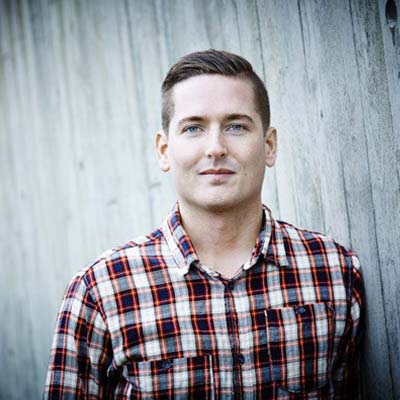 Dennis Drejer – RITO
Refuga is the single most giving event I have participated in both for my business and myself personally. It is an event which really changes your mindset.
Dennis Drejer
RITO – Rito.dk
Here you can read what Dennis writes on his blog about his  first work travel many years ago. It is put a bit further down on the page.
All prices are excl. VAT.
What you get
Inspiration for your project from up to 20 other entrepreneurs.
Amazing food and wine for a week.
A work trip to sun and pool.
A boost to your project you won't get many other places.
A network of entrepreneurs who want to help you succeeding.
A week which will get you far.
The practical stuff
Apply now so that you can ensure your spot
We meet in Barcelona El Part Airport. It is usually at 2.30 pm.
You will get transported back so you get to the airport at 10.00 am.
7 days all inclusive.
You receive an invoice with the full payment amount on your email when you are accepted as a participant.
When you are approved as a participant and pay the invoice your spot is reserved. Until 30 days before the trip you can choose to move your participation to another trip with no added cost. If there is less than 30 days until the trip you will lose the price of the trip. However, you do get an offer to participate on another trip of the same type at half the price.
I'm not quite sure yet
If you think this could be something you are interested in, but you are not completely sure please let us know. We will happily help you and answer questions so that you can be completely sure before you apply. You can send us an email at hello@refuga.com and we can book a Skype meeting to clear your questions.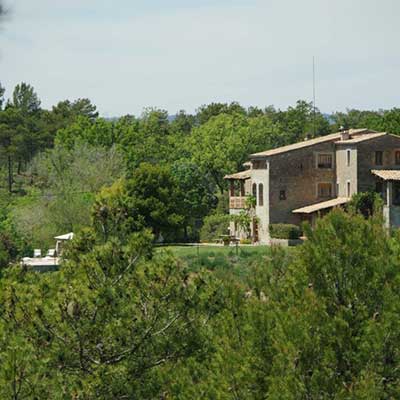 If it's very urgent, get in touch with Lars:
Tel: +45 2088 5277
Previous trips – not imported from old website