After hanging out in Nepal for almost a month the Refuga office headed to Bangladesh.
I must admit, I didn't really know much about Bangladesh and Dhaka, that would be our home for a short week. I only knew that a lot of stuff get produced there and they are not really famous for great working conditions.
The idea of going traveling to country for just a week and think you're going to be a real explorer and at the same time work your ass off on your project is super naive and I would say, pretty stupid. But yet again, here we were :).
When you're just in a place for a short while and you need to spend a lot of time working, but you want to get an idea of that country and learn a little bit, you have to immerse yourself as much as possible. We had booked a room in the apartment of Suman and Lopa on Airbnb. They had great reviews, it seemed like they could show us a bit around plus their apartment was situated in the middle of the old part of Dhaka.
The visa officer laughed when he saw that we had written an address in the old part of town. He wasn't used to see tourists heading there. After collecting out bags from a big pile of bags, we we're ready to head into Dhaka.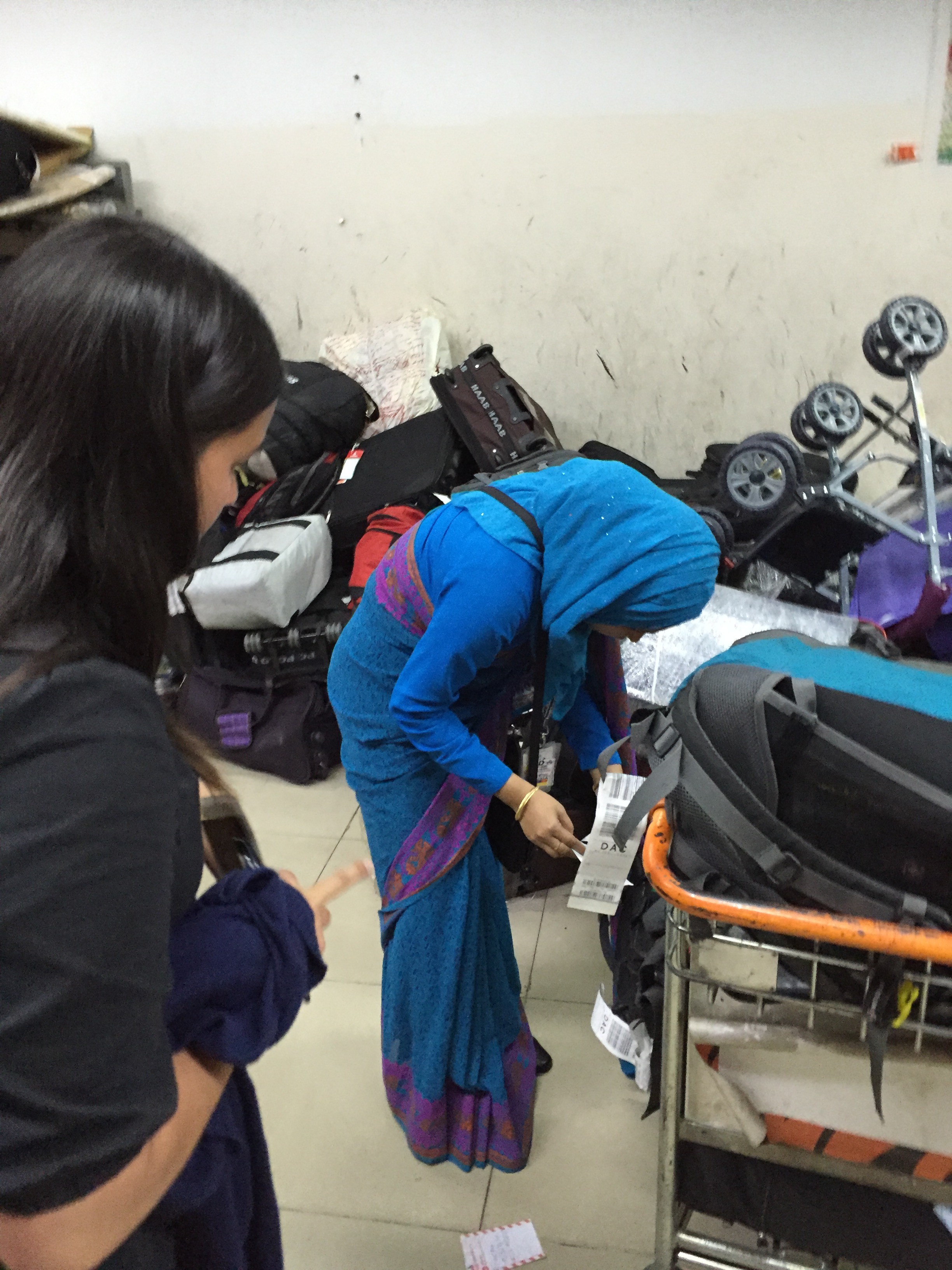 Our host and new friend had booked a taxi for us and overall seemed pretty focused on that we shouldn't just head out in Dhaka alone. In his communication he mentioned safety issues a few times, which we didn't really know what to think of.
I think I've been in quite a few places where it's hectic, poor and intense, but driving into old Dhaka, I pretty quickly realized that this would probably be the most hectic, poor and intense.
After 2 hours of driving (more less just traffic jam the whole way) we had gotten a glimpse of Dhaka, the super tough working conditions for many people. People everywhere, traffic everywhere, intense heat, people looking for food in trash containers, trash everywhere. It was intense, but arriving to the Suman and Lopa's apartment was like arriving at the home of your family. They welcomed us as old friends and made great food for us. One of the first things Suman said, was that now we were their guest and we shouldn't worry about anything, they would take care of all food and showing us around.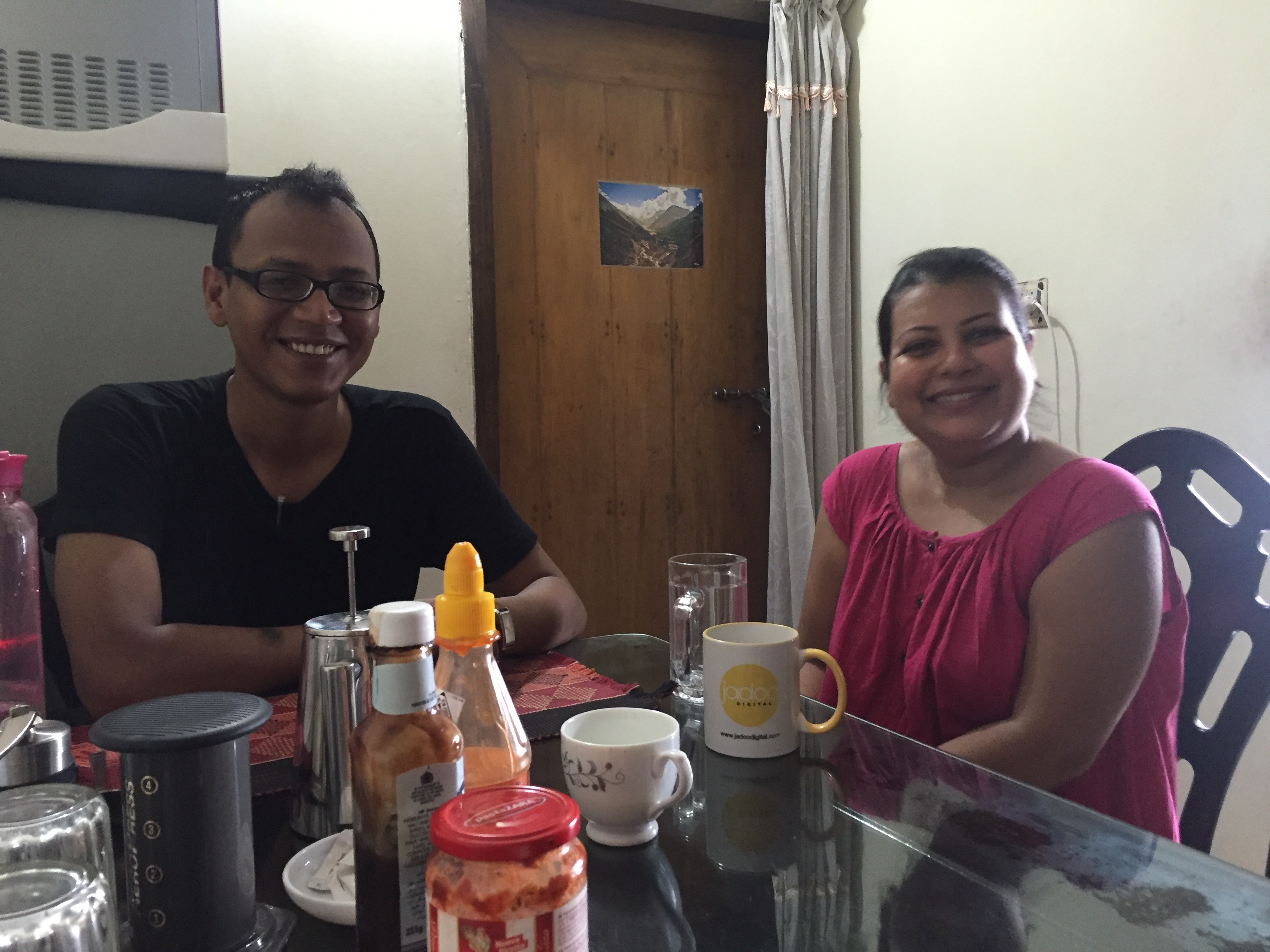 The next week went with great conversations with Suman and Lopa over delicious homemade food, Suman showing us around old Dhaka and us trying to get a lot of work done. We mostly worked from the apartment most of the day and then went out for a few hours with Suman to check out the city.
Suman is a great guide and very interested it how Bangladesh can improve, which is also puts another level on his answers to our many questions about the country, city and people. No doubt, Suman is well aware of many of Bangladesh challenges, but he is also focused on how things can improve.
He had even done a big report on how Bangladesh could get more tourism and how it could change the country. A super interesting topic and of course something I would happily talk about. Around the world we have seen many different kinds of tourism. It's clear that it's one of the biggest industries in the world and therefor it has a great potential for transfering money and wealth from the rich to the poor part of the world.
Sadly tourism is very often not done in a good way, for example in Thailand, where tourism in many places is just ruining culture, using local ressources but the profit goes out of the country. In Bangladesh the absolute opposite is the case. In 2009 there were around 250.000 tourists (including business travellers, which is the biggest part). After the horrible terrorist attacks last year, Suman said that it had dropped with around 70%.
In a country of 156 million people, so few travellers can't make a big impact with the money they are spending. In a super poor country like Bangladesh, it's extremely sad, because tourism could have such a big, big impact there. It's difficult to point to one solution, but of course the safety situation has to be better. Western people being kidnapped is just super bad press for a country.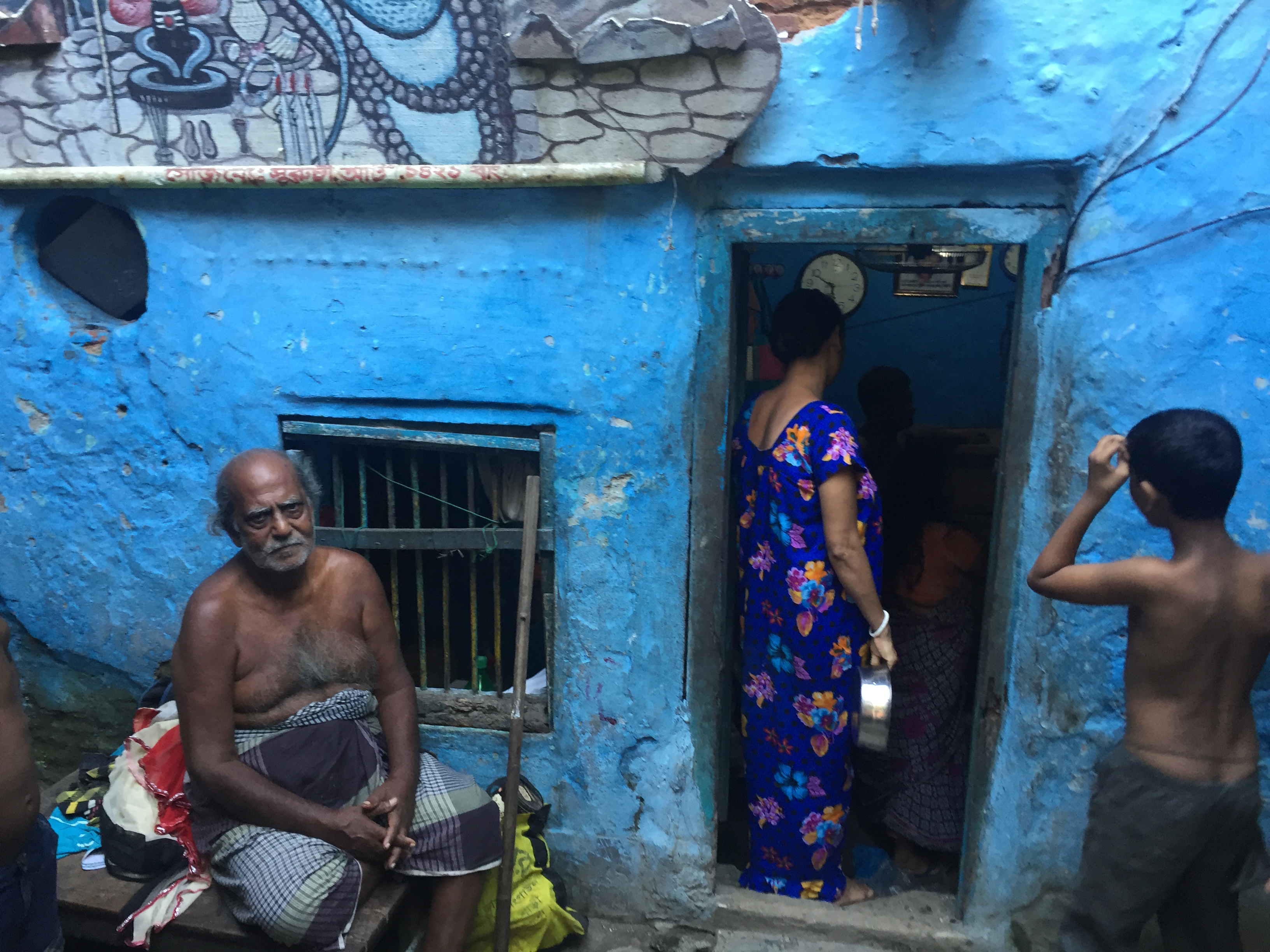 Of course, spending just a week in a country and spending a big part of that time in front of your computer working, doesn't give you the best chance to really get to know that country. But considering we only spend a week there, I really think we got a good glimpse in the life of normal Bangladeshi people.
The biggest impression for me was to see the work conditions for many people. One evening, when it was dark, we walk alongside the Buriganga River and we sat to relax for a bit. Over on the other side was a big shipyard, employing over 15.000 people working 24/7. The average salary is $3-4 per day. Suman told us a bit about it and I had previously read a bit it (check this picture post to get an idea about the place). Even though it was dark it was possible to get an idea about it and it seemed – even from a distance – extremely overwhelming. The fact that so many people work and live under so tough conditions is difficult to comprehend.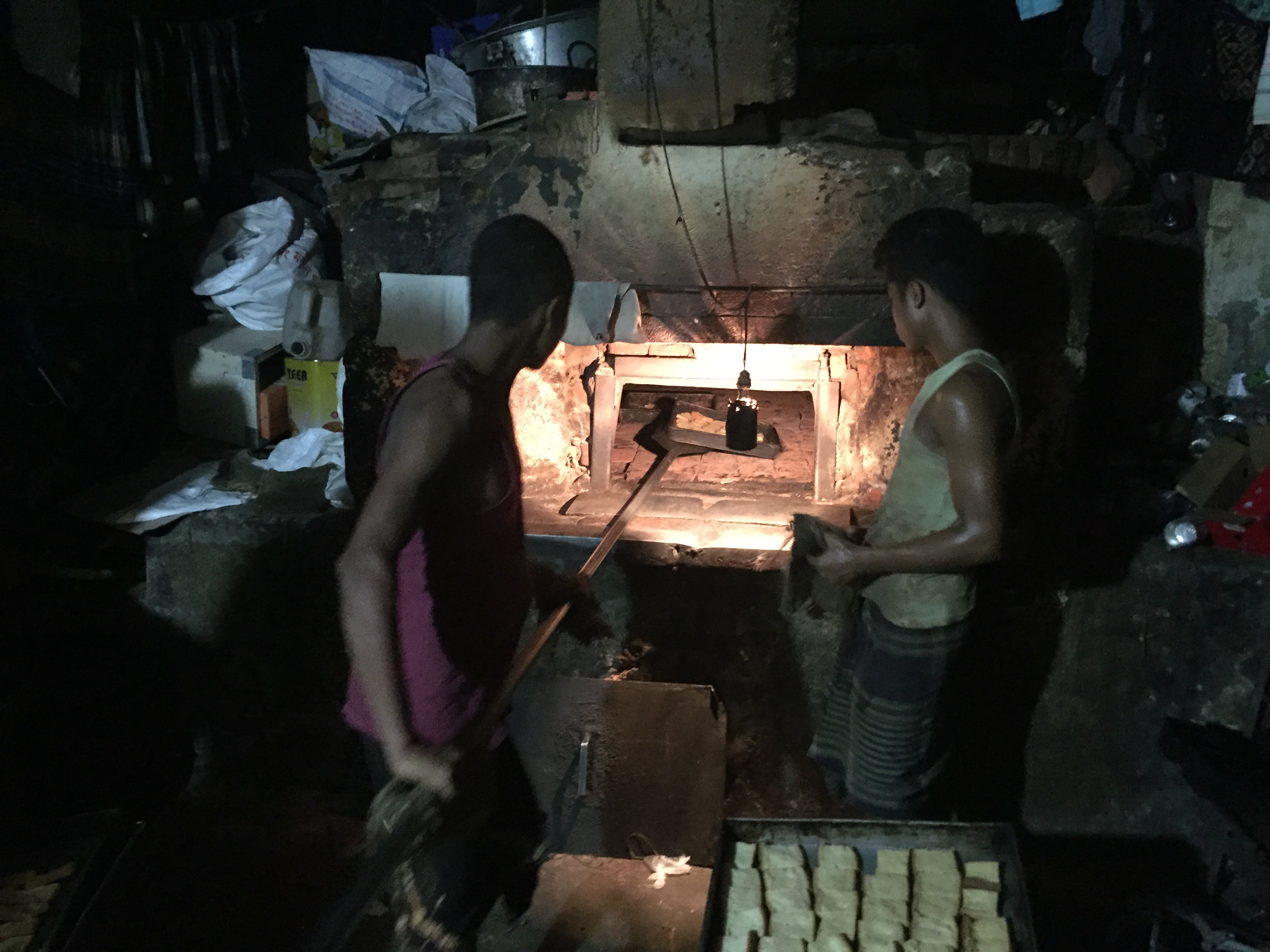 One thing I've learned from traveling is to appreciate what I have and where I come from. There is no doubt, that being born in Denmark, you're just one of the luckiest people in the world. I had this realization a lot of times, but never as big as in Bangladesh.
I think many travelers can relate to the feeling of wanting to help or make a difference in some of the places they visit. I've had that feeling a lot of times and over the last year or so, I've really been thinking on how I could turn Refuga into something that could benefit the local communities more. In theory the more problems you see, the more solutions you should think of, but for it has worked opposite.
I love all of these stats showing that the world has never been more peaceful, richer and better. I'm very optimistic about the future in general and I know that things are getting better in almost all fields, but at the same time I'm just super overwhelmed by the shear volume of people living in extreme conditions with no safety net at all. And I'm confused over where to start, where can I make a real difference? It's frustrating, because being overwhelmed shouldn't freeze your actions, but it does.
I guess the first step is just realizing that you can't save the whole world and that it's better to do something than nothing. I hope that sooner or later Refuga will be able to make a difference, but incorporating a social element into the business model. I don't know how, but I'm open for suggestions (email me at nikolaj@refuga.com)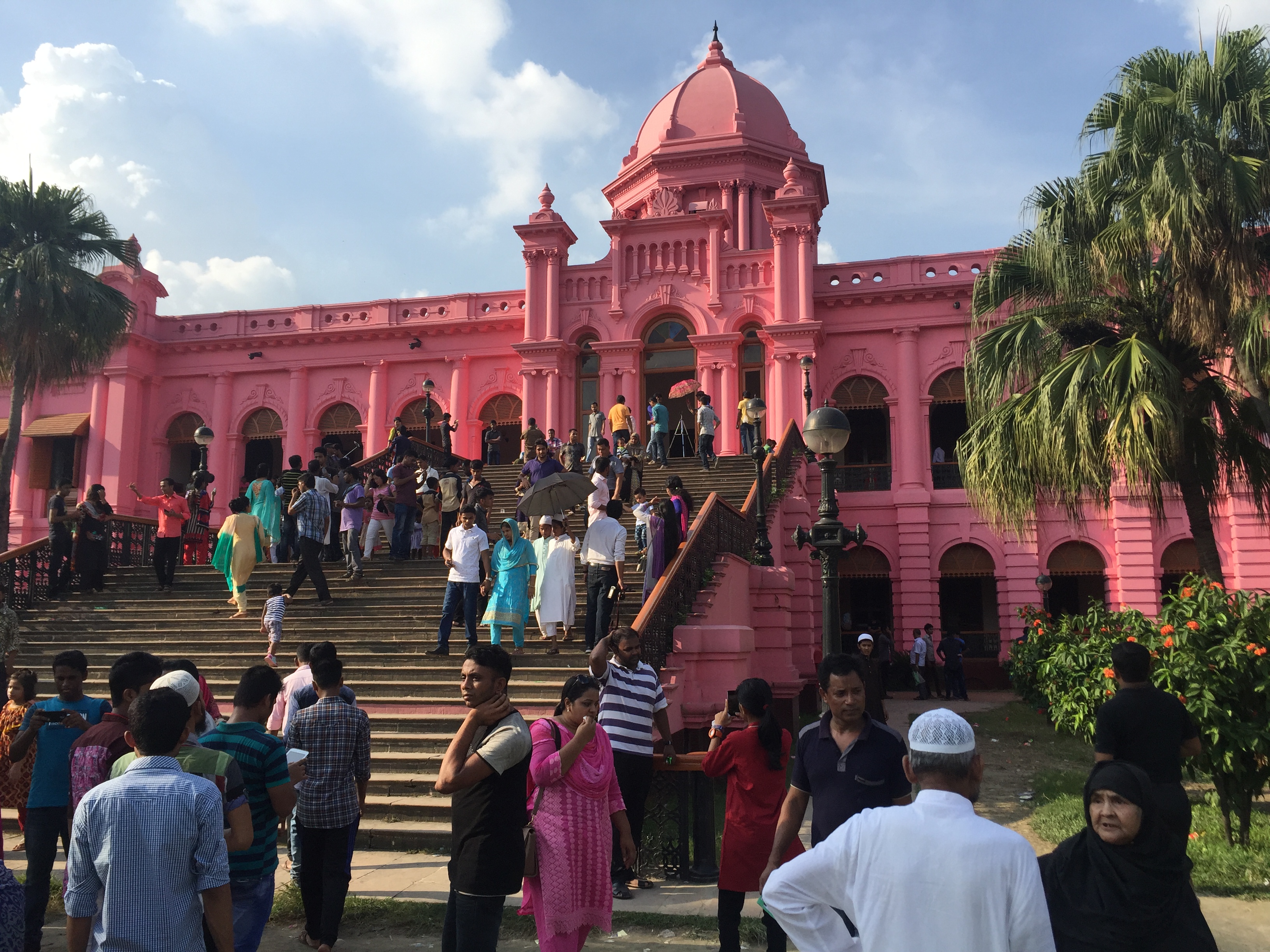 Dhaka and Bangladesh is probably not the best place to go to if you wanna work remotely and it's probably not going to be overrun with tourists anytime soon. But I would still recommend you to go. I can't recommend staying with Suman and Lopa enough. Across the world, it's some of the nicest people I've met and you can't find a better way of getting a glimpse into the real everyday life of the Bangladeshi people. You can find their Airbnb profile here. Don't forget to say hi from me!